OILING - SCENTED ORGANIC HAIR OIL
My scented organic hair oil is designed to mimic the acid mantle and seal the hair strands, enabling them to receive moisture better and keep it in place for longer. It is a less is more product so little and often is best.
WASHING - VOLUMISING, MOISTURISING OR CO-WASH?
Correct cleansing is a big part of my hair care regime, I advocate gentle cleansing of the hair for all hair types and curly girls need this advice the most. Correct cleansing for curls can happen with 3 of my products and they can be mixed up depending on what the hair needs as none of then will dehydrate thirsty curls.
1. Volumising wash - clean shampoo, it's none detergent formulation is nourishing and not stripping. Crucially TJK doesn't contain any parabens, Sulphates as we don't use synthetic ingredients. We also don't use any silicones or liquid plastics as these can coat the hair and build up on the curls weighing them down, instead we use pure moisture that will absorb and nourish your curls.
2. Moisturising cleanse- organic hair cleanser, delivers oil with every wash and cleans the oil in the hair without removing it. This is ideal as a crossover product when you start to use TJK on your curls.
3. Co-wash - 4-1 conditioner is the most moisturising wash using this masterful multi tasker to richly moisturise as it deeply cleans and revives curls. If this is a new concept for you then do try it, you will be delighted by the results. Curls need to be moisturised to find their natural form and for many curl types it is very challenging to achieve the desired moisture level. This is where using authentic organic ingredients really pays off as they really do absorb into the hair and change the way it behaves. Try alternating Co-washing with Cleansing the hair.
My 4-1 conditioner is light on purpose as it is designed to be layered, my Clean conditioner is the opposite and is deep and very rich. The two products therefore give curly girls a full spectrum of moisturising gradients from very light to full weight and everything in-between. The two products blend together well and can be applied together as well as separately.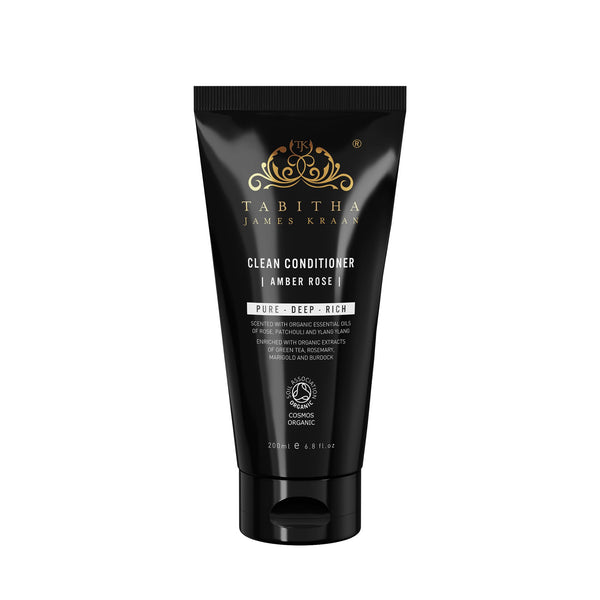 Clean Conditioner Amber Rose 200ml
Sold out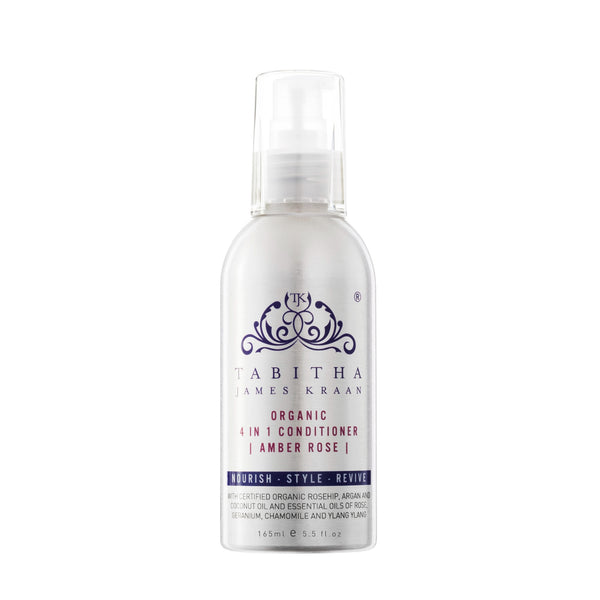 4-in-1 Conditioner Amber Rose 165ml
4-in-1 Conditioner Amber Rose 165ml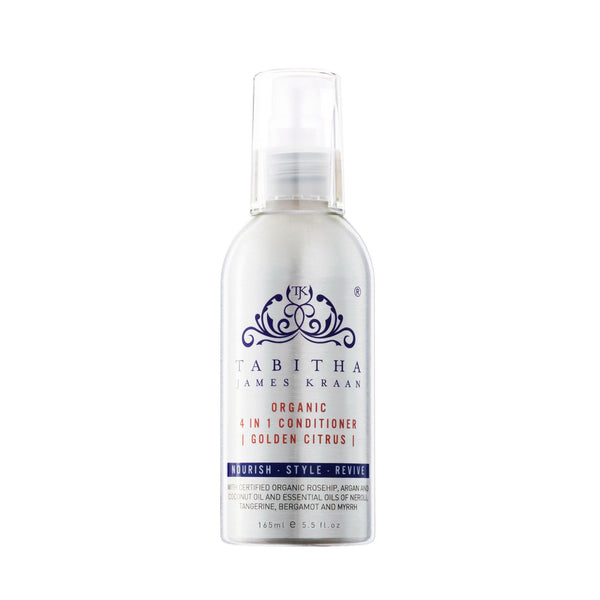 4-in-1 Conditioner Golden Citrus 165ml
4-in-1 Conditioner Golden Citrus 165ml